Shop
"The Healing Power of Dreams; A Spiritual Process of Opening, Unfolding, and Evolving"
Purchase a copy today by following one of the links below.
Amazon

Barnes & Noble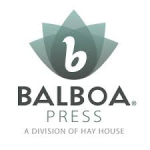 Balboa Press
This book is about my journey of self-discovery. It is through this book that I hope to inspire you to find your inner wealth, to discover who you are truly meant to be. Through your journey of self-discovery, may you inspire others to find their inner wealth as well.
Your dream mind has access to important information that is specifically designed for you, information that you are looking for, questions that you are asking yourself.  Within my book "The Healing Power of Dreams: A Spiritual Process of Opening, Unfolding, and Evolving" are tips and suggestions to assist you in achieving dream recall so you can receive vital information, solve conflicts, and heal your life.  As you continue to recall your dreams not only will answers be revealed to you but you will learn more about yourself, your aspirations, your dreams, and your desires.  What a wonderful life it can be!
As you open your heart to heal your life, life itself begins to unfold exposing more aspects of you that you didn't know existed.  When you unlock the immense power of love within you, you begin to evolve into more of who you were truly meant to be, a great magnificent being.