The Way we do Things have Changed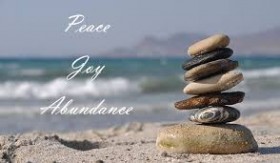 I received an amazing message in a dream one time. It was a message for ALL ! The feelings around the dream and the message was very peaceful and uplifting, as though a load had been lifted. Sometimes the emotions in a dream have more significance than the images themselves. So here it is….
A very CLEAR Message came through and the specific words I heard were "The way we do things have changed". The we, is the collective. And then I was shown a multigrain piece of bread, and heard the reference "toast". The piece of bread was oblong and wide in shape much like a hot dog bun and had a cut down it length ways. I recall thinking in my dream how do I toast this, it would never fit into the toaster. I was then told "We will be provided with new tools and shown how to prepare it and eat it." Wooo, that just gives me goose bumps. What a beautiful metaphor, We will be provided with new tools and shown how to prepare it (bread of life) and eat it (satisfy our hunger). When I read this statement to myself it brings me back to the feelings in the dream. We are ALL going to be OKAY ! We will be shown what to do and will feel great happiness, fulfillment, contentment, and peace. We will be at peace, no more being hungry, no more feelings of lack, we will be abundant and joyously happy !
This message had a prominence about it so I got up and wrote it down so I wouldn't forget when I woke. So now let me decipher the dream for you. Bread is a positive symbolism and brings with it a level of positive feelings and peace which is exactly how I felt. I wrote down my feelings along with the dream and then when I deciphered it, this meaning was a confirmation that what I was feeling was part of the message as well. That's why I say if you can't remember bits and pieces of the dream, just write down how you felt. The feelings have huge significance. Bread is also symbolic of profound communion or connection with others and with God. Bread also means abundance, money, the bread of life, the fundamental part of life, our basic needs, and signifies positive qualities and great things learned on your journey of life. I heard the word Toast, the bread wasn't toast yet but I heard the word. Toast signifies our appreciation for the simple things. Multigrain or grains represent abundance of wealth, fertility, growth and happiness. I was shown multi-grain bread so we will receive MULTI-abundance and growth. Grain also represents all the hard work that we've completed. Pat yourself on the back here folks ! You've done the work and we are now about to step into our greatness. Tools represent our self-expression, skills, and abilities. We are using resources provided to us. Eat is symbolic of food which is a metaphor to fulfill and gratify our hunger for love and desires. We will indulge and delight in love. It also represents harmony, intimacy, merriness, prosperous undertaking, personal gain, and joyous spirits.
It sounds like we have all been uplifted, everything here forward will be more blissful, festive, and cheery. We have cause for celebration because we've done all the work. So be open to doing things in a whole new way. Let go of the way you've done things in the past because they will no longer work for you. It's a brand NEW World out there now. Embrace this time and walk into your Bliss.
Sending Love and Blessings,
Barb